Profile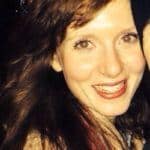 Kate McGonagle
Curriculum Vitae
Education

West Calder High School (2000-2006), University of Glasgow (2006-2011)

Qualifications

Uni; MSci in Medicinal Chemistry. School; Advanced Higher - Maths. Higher - English, Maths, Chemistry, Physics, Biology, Modern Studies, Psychology.

Work History

RedX Oncology, Liverpool (2012-2015), Beatson Institute CRUK, Glasgow (2015-2016), Drug Discovery Unit, Dundee (2016-current)

Current Job

Medicinal Chemist

Employer

Dundee Drug Discovery Unit
Favourite thing to do in my job: Being in the lab making molecules that might kill disease causing parasites!

About Me: Hello! I'm Kate, I work as a chemist in the Drug Discovery Unit in Dundee.

Read more

So I live in Dundee (very convenient for the job) with my boyfriend. Currently we are just in a one bed rented flat trying to save up to buy ourselves a little house. I have a lot of plants. I'd love a dog but our flat is far too small so for now I have plants to look after instead. They are considerably easier.

I like to cook, this mostly comes from the fact I LOVE to eat. I just love eating. Because I love eating so much I generally like to keep pretty active. I think this is wise. I like to be outside so I do a bit of running and cycling and at the weekend I get out walking. Currently trying to bag Munro's. I also go surfing/body boarding a few times a year. The sea in Scotland isn't as cold as you'd think when you have a good wetsuit on, but it's not for the faint-hearted!

My Work: I am based in the lab, trying to make molecules that will kill parasites but not have any bad effects on the people that have to take them as medicine.

Read more

I am trying to make new treatments for a disease called Chagas disease which is caused by a particular parasite called Trypanasoma Cruzi (T. Cruzi). This parasite is spread by insects and mostly affects people in South America.

We need new medicines to treat this disease as the current ones have some terrible side effects which leads to people not wanting to take them.

This is where we come in! There is a whole team of people here working hard to find new treatments, I am just one little cog in a big machine. My job is to design and make the new molecules which the biologists can test to see if they have the desired effect – killing the parasite! But, that is just one part of the puzzle. Once we know it kills the parasites there are loads of other properties we need to look at to make this molecule into a medicine that does the job in a person and is safe for them to take.

Ps. In the attached image Parasite Image and video Parasite division you can see the parasites showing as red dots – we have really cool kit here that allows us to visualize this. The human cells are stained with the green colour. We can then treat with one of our molecules and hopefully see all the red dots disappear – this means the parasites are being killed! But we also want to make sure the green spots remain – this means the human cells are still nice and healthy.

My Typical Day: My day consists of putting on chemical reactions and then trying to fish out the products I want from the mixtures!

Read more

Everyday I work at my fumehood. I put on chemical reactions that should make the product molecule I want – in theory! ALOT of the time things don't work out quite as nicely as they should in theory. It's a great day in the lab if you easily make the molecule you want. If I can see I have made it (there are different ways I can check this) then I need to isolate it, make sure it's nice and pure and then hand it over to a biologist to see if it does the job of killing the parasites.

As I said, often reactions won't work and there is a lot of problem solving to do to work out why this might be. Is there just the starting materials left? Or are the starting materials gone and a different product has been made, not the one I expected? Why has this happened and what can I do differently to get the product I want? With this information, hopefully I can think up another reaction to try again to make the right thing! There is often lots of chat with my workmates around this. Everyone has different experiences and it could be a specific problem someone has seen before.

Also in my day I will try to have a think about what molecules we want to make next! This involves looking at all the information we have from the biologists around molecules we have already made, and figuring out what seems to work well and what doesn't.

The images below show things I encounter everyday in the lab, please feel free to ask me anything about them if you are interested!

What I'd do with the prize money: I would like to run an art workshop involving some local school pupils.

Read more

If we are fortunate enough to win the money, we would like to reach out to a local artist or artistic body and run an art workshop as a fun and interesting way to learn about science! We would run this for a group of school pupils from a local school.

My Interview

How would you describe yourself in 3 words?

Enthusiastic, chatty and hardworking

What or who inspired you to follow your career?

My high school chemistry teacher, he used to run around pretending to be a gas molecule. I thought, wow, chemistry is fun. But, I have to say there aren't any people running about pretending to be molecules here. Unfortunate.

What was your favourite subject at school?

Maths

What did you want to be after you left school?

A dancer in a glitzy west end show

Were you ever in trouble at school?

Not anything major, only for talking too much!

If you weren't doing this job, what would you choose instead?

Am I allowed to still dream of being a dancer!? Aside from that maybe a Pharmacist.

Who is your favourite singer or band?

Arcade Fire, I seen them live at T in the park many years ago and fell in love.

What's your favourite food?

Too hard, as mentioned above, I love food.

What is the most fun thing you've done?

Swam in the atlantic ocean with dolphins, mad.

If you had 3 wishes for yourself what would they be? - be honest!

This is like Miss World.....World Peace? For me, I'd like to win the lottery so I can buy a nice house and get a dog. Aside from that I would wish for myself and all my friends and family to remain healthy and happy!

Tell us a joke.

What did the scarf say to the hat? I'll hang around here and you go on ahead.
---
---